Introducing James Zekveld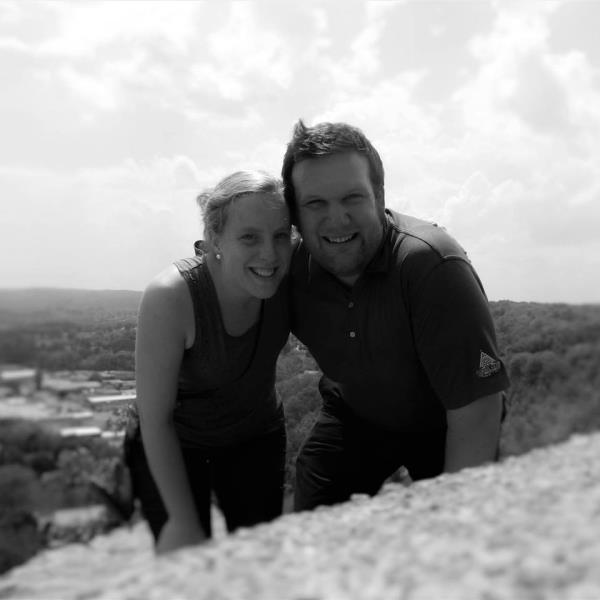 Hi, I am James Zekveld. My wife, Hannah, and I are currently living in Hamilton, where I attend the Canadian Reformed Seminary and she is teaching at Timothy Christian School. We are members at Rehoboth United Reformed Church.
For the great majority of my life I have lived in Toronto. My Dad, Tony Zekveld, is a missionary to that area. He has worked in Rexdale (the most northwestern region of Toronto) for the last twenty years with people of the Sikh religion. Although I was born while my dad was in seminary, the majority of my life has been in the mission context. I grew up singing Punjabi songs almost every Sunday.
I never intended go to seminary, even though I have always been interested in the Bible, in theology, as well as history and philosophy. Even though seminary was not on my mind, my undergrad was at a school that probably gave me excellent seminary training: New Saint Andrews. God was preparing me even though I didn't know it.
When I had finished my undergrad, I didn't know what to do. I looked into teaching and I looked into politics. But God slowly led me away from those things. On the 3rd Friday of September, 2012, I told God that I would become a minister. Then I told my parents. They were surprised but at the same time happy and supportive.
A question I get a lot is, why did I, a member of the United Reformed Churches, attend the Canadian Reformed Seminary? I was moved by a couple things. I was happy to see that they were serious about languages, especially Hebrew. I had connections to some of the professors through my dad (some had been involved in a Christian-Muslim forum, which largely found its genesis in the work of my dad and a fellow named Tariq Khan). Finally, I was drawn by a desire for the unity of the church. I knew that the link of the United Reformed and Canadian Reformed churches might be strengthened through such an action. I don't know if it actually did, but that is in the Lord's hands.
My time at CRTS has been a huge blessing for me. I was given time to ponder the deep things of God and to study his word. I am thankful for the professors, particularly my mentor, Dr. Van Raalte, who has, as much as possible, been free for conversation and for questions. I am also thankful for the internships I was able to participate in during my time at the seminary.. I was able to spend time with Rev. Bouwers in Jordan Station and Rev. Pols in Edmonton, as well as a short time with Hope Reformed church in Brampton. I had the opportunity to practice the gifts that God has given me in these churches. I am grateful for the words of encouragement I received, both from my pastoral mentors and through individual members of these congregations. God has encouraged me again and again through these words from brothers and sisters in Christ.
I was also blessed in meeting my wife, Hannah, during my time at CRTS. Sometime during my 2nd year, my Uncle, who is a pastor in New Westminster B.C., introduced me to Hannah Mallie. We fell in love fairly quickly and during the summer following my 2nd year she said "yes." We got married the next year and were able to do an internship in Edmonton together, as well as my internship with Hope Reformed in Brampton the following year. Hannah has been a huge support in the last two years. She has been an encouragement during times of questioning and worry. I am happy to say that she is fully willing to go with me and support me wherever the Lord calls.
Two questions people often ask me in part because of my circumstances as the son of a United Reformed missionary who is attending the Canadian Reformed Seminary, are "What type of ministry would you like to be called to?" and, "Would you be open to taking a call to a Canadian Reformed Church?" To the first question: I am open to ministry in both a church plant and in what is sometimes called "regular ministry," that is, a church that has been planted for some time. I am also open to missionary work. To the second question: I have pursued ministry in the United Reformed Churches and am excited about working in that federation but if God, through the request of a congregation, calls me to the Canadian Reformed Church, or to another federation, I would prayerfully and honestly consider the request.