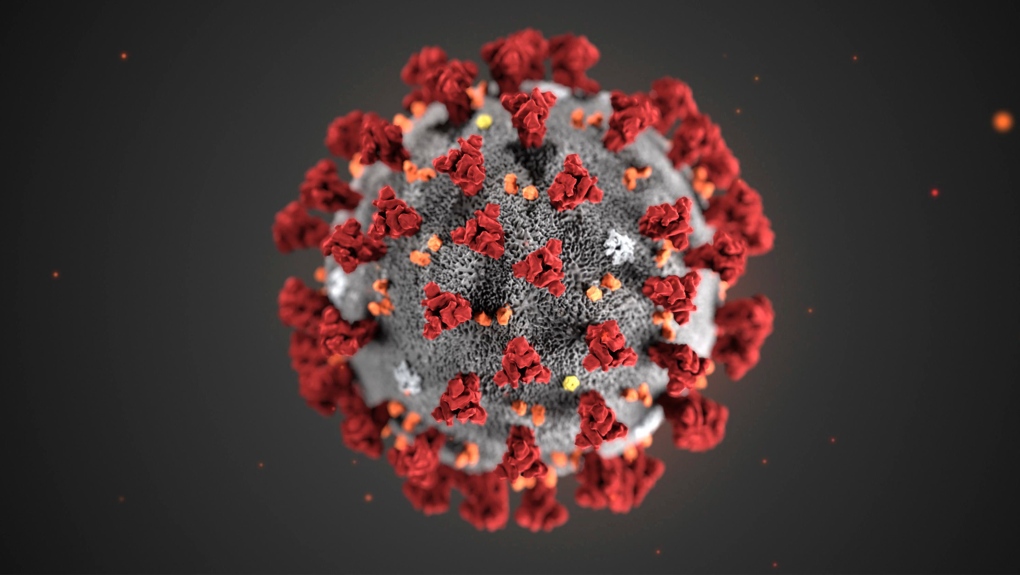 ---
While the City of Hamilton is in the Red or Grey Zone, CRTS is closed to visitors. Please contact the front office for more information. Thank you for your understanding.
---
COVID-19 and CRTS's Response
Posted April 12, 2021:
During this time of Covid-19, with Hamilton being in the grey-zone, the CRTS building (including the library) remains closed to students and visitors. Please contact Leanne for administrative matters or Margaret for library matters.
---
Posted November 23, 2020:

The CRTS COVID-19 Committee has reviewed it's policy on guests and made the following updates:
Anyone wishing to bring a guest into the building is asked to seek permission from the front office (Catharine or Leanne) 48 hrs prior to the arrival of the guest. It is not a given that the guest will be permitted to come into the building. The front office will consult with the full COVID Committee in deciding whether the guest may come on campus.


So long as the city of Hamilton is under more severe restrictions (e.g., red zone), the front office will be much more selective in which guests will be admitted. As a rule, we will not be able to welcome any guests on campus when Hamilton is in the red zone. By way of exception, and after approval by the COVID Committee, we may still receive guests whose presence in the building fits most closely with the central purpose of the seminary. If the city of Hamilton comes under less severe restrictions (e.g, green zone), we look forward to again welcoming a broader spectrum of guests on campus.
---
Posted September 8, 2020:
CRTS is thankful to begin another academic year on September 14, 2020. In order to do so safely, the following measures have been put into place.
All faculty, staff and students are asked to self-assess daily.
Faculty, staff and students must stay home if feeling unwell.
Classrooms have been rearranged to allow for physical distancing between all students.
When physical distancing in not possible, masks or face coverings are required.
Hand sanitization stations have been set up through the building.
Additional cleaning measures have been put into place.
International students unable to travel to Canada, as well as students who are ill or quaratining, may join class online.
Additional library policies have been put into place, including quaratining all returned books for 72 hours.
All guests are asked to wear a mask or face coverig when visiting CRTS.
---
Posted June 10, 2020:
To: the supporting community of CRTS
Dear brothers and sisters,
Greetings from the faculty and staff of CRTS. We pray that your summer is being blessed. Some of our regular activities are still being curtailed by the COVID-19 pandemic. At the same time, our heavenly Father has mercifully restrained the spread of the disease in many countries such that we have some more opportunities and less restrictions than previously. Although we are thankful for this trend, we are all aware that significant challenges could yet lie ahead of us.
You may be wondering, "How will all this affect the Fall 2020 semester at CRTS?" After discussing this with faculty, staff, and the Board of Governors, we began to focus on several key objectives that are shaping our plan:
Provide the best education we can for all our students.

Act responsibly to protect everyone's health by following government guidelines.
Recognize that, due to travel or visa restrictions related to COVID-19, some of our international students may find it harder, or simply impossible, to enter Canada in time for the beginning of the fall semester.
Plan for the possibility that we may have to deal with a second wave of the COVID-19 infection in the coming months.
Take into account that if anyone in the CRTS community develops certain symptoms during the course of the semester they will be advised to stay home and, in some cases, may have to self-quarantine for 14 days.
Considering these goals, we have decided to prepare for a hybrid model for the fall semester. What exactly does this mean? Well, it can be summarized in this phrase: face-to-face education as much as possible and online learning as much as necessary.
As you know, half-way through the Winter 2020 semester CRTS, like most other schools, had to pivot suddenly to online education. After the semester we did a survey among faculty and students that indicated two main things:
We could use online technology in an effective way.

Online learning, though certainly possible, is less than ideal in numerous ways.
Neither of those conclusions surprised us, but now we have lived through the reality of them. Our "Zoom survey" also highlighted that it is more challenging to remain motivated and focussed when faculty and students are connected via computers rather than interacting with each other face-to-face. On the flip side, when we had to be linked through video conferencing, we also learned to make the most of it. We even managed virtual coffee time and a memorable chapel to finish the year!
With all these things in mind, CRTS is preparing for face-to-face education in the Fall 2020 semester while fully respecting government guidelines. We have small class sizes that will hopefully make this possible. Also, it goes without saying that the ministry of the gospel is best fulfilled through personal and in-person interaction with God's people; training for this ministry should aim for nothing less. Having said that, if there are extenuating circumstances that prevent a student from coming to Hamilton, or if students have to stay away from the campus during the semester due to sickness, we are also preparing to serve them in the best way that we can using the technology that is available to us.
Some of you have also be asking about Convocation in September. We certainly hope that we will be able to have Convocation in person, but we will have to see what the government regulations allow. We still have some time before we need to make firm decisions about that. Our Convocation Committee plans to meet again in mid-July. We will provide a further update at that time.
As the familiar benediction assures us, may the Lord bless us, keep us, and make his face to shine upon us (Num 6:24-26).
On behalf of the CRTS faculty and staff,
Dr. Jason Van Vliet (principal)
---
Posted May 28, 2020:
Due to the COVID-19 pandemic, the second half of our last semester was certainly challenging. At the same time, we confess our heavenly Father's providential care, and we certainly experienced it as well. We were able to finish the semester through online technology and many of our students are beginning their summer internships.
We also need to plan for the Fall Semester 2020. This, too, is challenging for many things are still uncertain. Yet even in uncertain times, plans must still be made, with James 4:15 clearly in our minds, "If the Lord wills…." At the moment CRTS faculty and staff are thinking through plans for Fall 2020. We are gathering as much relevant information as possible and we hope to provide a further update in the coming weeks. We are keeping in mind various factors including, but not limited to, the following:
Protecting everyone's health is a priority.
A second wave of the COVID-19 infection is a possibility.
By the end of the summer international and domestic students may still be in different circumstances concerning travel restrictions.
Learning is best done in community and isolation negatively impacts motivation and focus.
As a smaller institution of several dozen people we may have possibilities open to us that much larger institutions do not have.
As a seminary we are fully committed to making the Fall 2020 Semester the best it can be under whatever circumstances we may receive from the hand of our Lord. As the familiar hymn reminds us, let us go forward "with song and prayer, in faith progressing" (If you but let the Father guide you).
In Christ,
Dr. Jason Van Vliet (Principal and Academic Dean)
---
Posted March 30, 2020:
The CRTS building remains closed to visitors and CRTS students continue to learn and participate in lectures and class discussions via online technology. Even chapel and prayer groups are done via online technology so that the CRTS community can stay in touch and uphold each other in prayer. The faculty and staff are also working from home as much as possible, with staff only coming in to maintain essential services to keep CRTS running. Currently the faculty are exploring ways to administer exams so that the year can be completed on schedule and according to the guidelines from the government and the public health department. If you need to contact the faculty, staff or librarian, please use the contact information found here to send an email.
---
Posted March 20, 2020:
CRTS has taken measures in the past weeks to ensure it is in compliance with the guidelines that the public health authorities are providing for COVID-19 and it has been in direct contact with the local health department. Throughout the week of March 16, CRTS has implemented online classes for students. The building is closed to all visitors, other than delivery or other approved service providers. For the safety of faculty and staff who do need to be in the building, cleaning has been increased and social distancing is being practiced.

The library is also closed at this time to patrons. If you have a library book that you wish to return or if you have other questions or research needs, please reach out to the librarian. Contact information for the librarian and for all faculty and staff can be found here.

CRTS asks you to remember in prayer those who have been affected directly in Canada and elsewhere in the world, as well as our students.