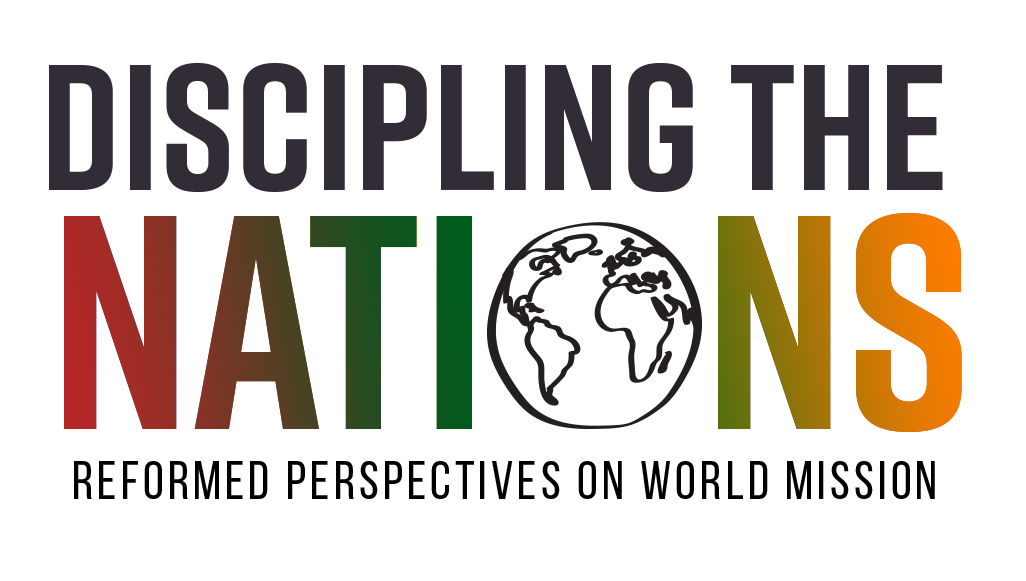 Free Evening Lectures

Thursday, January 16. 8pm.
"Preaching the Gospel in Lands Beyond You":
Paul's Vision for World Mission
By Dr. Arjan de Visser
Work Undone and Fields Unwon:
Why Global Missions Needs to be More of a
Priority for Us All
By Rev. Ryan deJonge

Friday, January 17. 8pm.

Louis Bourgeois or Luiz Gonzaga:
Contextualizing Worship in Foreign Mission
By Rev. Jim Witteveen

No registration required for the evening lectures.
Richard Bout
Rev. Richard Bout graduated from Greenville Presbyterian Theological Seminary in 1999 and served as a church-planter in Tepic, Mexico. He and his wife Angie served there for fifteen years. In 2014 he returned to Canada and from that time has served the United Reformed Churches of North America as Domestic and Foreign Missions Coordinator and as an associate pastor in Living Water Reformed Church. He is celebrating 25 years of marriage this year and enjoys a rich and blessed family life with their five children.
---
Ryan deJonge
Ryan deJonge was ordained in 2009 and served seven years as a pastor in Langley, BC before accepting a call to Lae, Papua New Guinea in 2016, where he is currently a missionary. In this role he wears many hats: mission strategizer, church planter, open-air preacher, magazine editor, adjunct teacher and chairman of a Bible college, and occasional tour guide. Ryan and his wife Ruth have been blessed with six wonderful children.
---
Arjan de Visser
Arjan de Visser has served as professor of Ministry and Mission at the Canadian Reformed Theological Seminary in Hamilton since 2004. Before coming to Canada he served for fifteen years as a missionary church planter, pastor and teacher in Soshanguve, South Africa. He received his theological education at the Theol. University in Kampen (Reformed Churches liberated), Netherlands, and completed his Th.D. studies at the University of Potchefstroom with a dissertation on the Lordship of Christ in African churches. Arjan & Inge will soon celebrate 30 years of marriage. They have been blessed with three children and two grandchildren.
---
Jeremiah Mhlanga
Jeremiah Mhlanga is currently serving with the Reformational Study Centre in Pretoria, South Africa, where he is tasked with doing research on African worldview and the Reformed faith. He formerly served as a missionary with the Free Reformed Churches of South Africa. Jeremiah and Thokozile and their four children live in Soshanguve, South Africa.
---
Matthew VanLuik
Matthew VanLuik has been a pastor for 35 years, graduating from the Seminary in Hamilton and obtaining a ThM at Regent college in Vancouver. He is currently Pastor of the Grace Canadian Reformed Church in Brampton, Ontario. He serves a congregation in the midst of the fourth largest city in Canada that is ethnically diverse. On Sundays, people having moved from diverse places around the world come together to worship their Lord. The multicultural nature of the city provides a rich opportunity for the gospel, but it also brings challenges for the church. Recently the church has called a co-pastor to help the church focus on mission opportunities in the community.
---
Ian Wildeboer
Ian Wildeboer is a pastor of a newly launched Canadian Reformed church in east Hamilton called Mercy Christian Church. Prior to this, Ian and Nadia and their five children were blessed to have spent almost 12 years in Papua New Guinea serving Christ through church planting, training leaders, preparing members for works of service and engaging in widespread evangelistic efforts. Ian is currently working towards earning a doctorate in practical theology from McMaster Divinity College.
---
Jim Witteveen
Pr. Jim Witteveen was ordained to the ministry in 2007. He spent nine years in Prince George, British Columbia, where he worked as a missionary church planter, and in 2017 he moved to Brazil, where he was sent by the Aldergrove Canadian Reformed Church to work as a missionary. He is director of the seminary of the Igrejas Reformadas do Brasil, the Instituto João Calvino, the husband of Nallely and the father of six.
---
Tony Zekveld
Tony Zekveld is a graduate of Mid-America Reformed Seminary [1993]. After serving as a missionary with Urban Nations in New York City [1993-1995], Tony was called and sent by the Covenant Christian Church, Wyoming [URCNA] to serve as missionary among the South Asians in the GTA. Over the twenty-four years, a fellowship of believers continues to form, a number of them new converts to Christ. Our fellowship is called Hope Congregation and is becoming more ethnically diverse. He and his wife Arley-Ann have five grown children and six grandchildren.