Staying in Touch with CRTS
If you would like to stay in touch with what is happening at the Canadian Reformed Theological Seminary, including the lastest news, events, and resources, there are several ways in which you can do this.
---
Connect with us on Facebook
From time to time we post updates about what is happening at CRTS on our Facebook page. If you "like" our page you'll see those updates in your regular Facebook feed.
---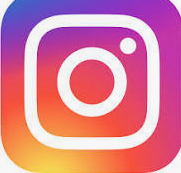 Follow us on Instagram
Search for our account crts1969 and follow us to stay up to date.
---
Receive RSS Feed Updates
If you are familiar with RSS feeds and use a news aggregator or newsfeed app to receive updates from various websites, then please consider adding ours to your collection. The link you need is right here.
---
Receive Email Updates
If you would rather receive updates via email, just click here and fill in the form. You'll receive a confirmation email in your inbox. Please follow the simple instructions in that email and you'll be signed up to receive our updates automatically.