Displaying search results for "conference 2019"
11 Result(s)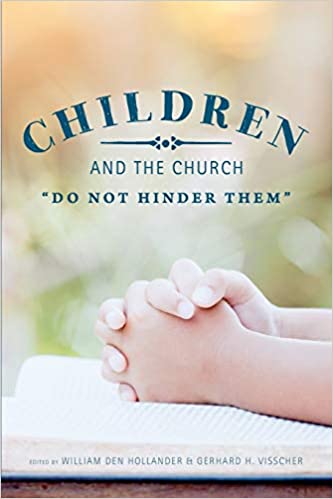 Tuesday, June 2, 2020
What position should the children of believers have in the church today? And how should this affect the ways in which we nurture them? The authors of this volume share the conviction that children of believers belong to God, and thus ought to be baptized and treated as members of the church, wherein they are called to faith and obedience along with the adults. The contributions in this volume substantiate this foundational conviction through investigations in Scripture and history, and make it clear that the matter of children in the church remains a pressing concern, worthy of our continued attention and energy.

Friday, February 22, 2019
The New Testament recounts several occasions on which whole households were baptized (Acts 16:15, 30–34; 1 Cor. 1:16). Were children, and particularly infants, among those who received the sign and seal of the covenant? I plan to address this question from two angles. First of all (and briefly), I will demonstrate that the narratives themselves do not rule out the possibility. Secondly, I will present historical evidence for households in the Graeco-Roman world that suggests that the first readers of these narratives would have assumed the inclusion of children in these household baptisms. Consequently, I will argue that—if infant baptism were contrary to God's design and desire—their exclusion would have needed to be explicitly marked. In this case, the silence speaks louder than words.

Friday, February 22, 2019
In this talk, we will look at three early church fathers (Tertullian, Augustine, and Gregory of Nazianzus) when it comes to their views on infant baptism. Although they agreed that baptism is a precious gift, nevertheless, they disagreed about who should receive it. As we unpack the theological rationale of their respective views, we will also point out the weaknesses of those same views and consider some challenges they present for the Church today.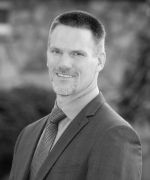 Friday, February 22, 2019
Credobaptists often argue that the Reformers uncritically took over infant baptism from the medieval church. The truth is actually that they continued it only on the basis of a fresh examination of Scripture. This examination led them to emphasize a newly-discovered biblical theme: God's covenant of grace with believers and their children. I will explain how Bullinger, Brès, and other reformers urged the churches to believe God when he said that the children belonged to him and that those who belong to him have the Holy Spirit.

Friday, February 22, 2019
A good Christian school is a covenant school. A good Christian education is a covenant education. That is, it is one that is based upon the biblical teaching. And the heart of understanding Christian education is to be found in an understanding within your soul of the truth of God's glorious covenant of grace with believers and their children.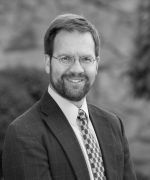 Friday, February 22, 2019
Should children be baptized and so receive the sign of God's covenant? The Reformed say "yes"; Baptists say "no." How can these two groups, who both love the Bible, come to such different conclusions? Much depends on answering two questions correctly. First, to what exactly is the sign pointing? Second, what is the character of the promise-conveying language that is sealed in the sacraments, including baptism? Giving due attention to the OT and NT, this speech will seek to provide relevant answers to these critical questions.

Friday, February 22, 2019
How are Christian adolescents faring in the church today? What can the church do to build trust and demonstrate support? How can adolescents be shepherded along the pathway to maturity so as to equip them for a lifetime of fidelity.This speech will probe ways of categorizing adolescence in terms of psychological and faith development, unveil a biblical perspective on stages of spiritual growth, and offer recommendations for renewed pastoral practice today.

Friday, February 22, 2019
So what is the position of our Lord Jesus with respect to children? Is there any support in the gospels for the position that also today children are included in the new covenant? Can we learn anything here that helps us with questions about baptism and how we should view our children?

Friday, February 22, 2019
Dr. Rayburn will be speaking of the doctrine's ups and downs in the Reformed tradition and of the response in Presbyterian and Reformed circles to his article, published in 1996, "The Presbyterian Doctrines of Covenant Children, Covenant Nurture, and Covenant Succession," the first significant study of the theology of the covenant child in American Presbyterianism for upwards of 50 years.

Friday, February 22, 2019
Are the rest of the New Testament books supportive of the belief that your kids are in the covenant? Texts like Acts 2:39, 1 Cor. 7:14, and Eph. 6:1-4 will be discussed and brought to bear on the larger discussion.

Friday, February 22, 2019
Few things are dearer to the hearts of parents and pastors than our covenant children. We pray for them and instruct them with the goal "that we might present everyone mature in Christ" (Colossians 1:28). At the center of the church's ministry is the preaching of the gospel, but our ministry to our covenant children also includes "warning and teaching everyone with all wisdom" (Colossians 1:28) in the context of covenant nurture. One of our greatest hopes and joys is to see them profess faith in Christ in the context of spiritual wisdom, maturity and servant-hood. The purpose of this essay will be to reflect on the way in which covenant kids are nurtured toward spiritual maturity in American Presbyterian Churches (OPC, PCA, etc.). Three particular questions will be addressed: 1. What is required of covenant children in order to make a profession of faith and begin partaking of the Lord's Supper? 2. What sort of instruction is provided in order to equip covenant children for their profession of faith and servant-hood in the church? 3. What role do parents, pastors and youth ministries play in nurturing covenant children toward spiritual maturity? Empirical research will be presented that surveys the varying approaches taken within these churches, along with pertinent definitions and nuances. A summary and analysis will provide pastoral observations regarding the perceived strengths and weaknesses of the approaches described within these churches.