Introducing Adam Werkman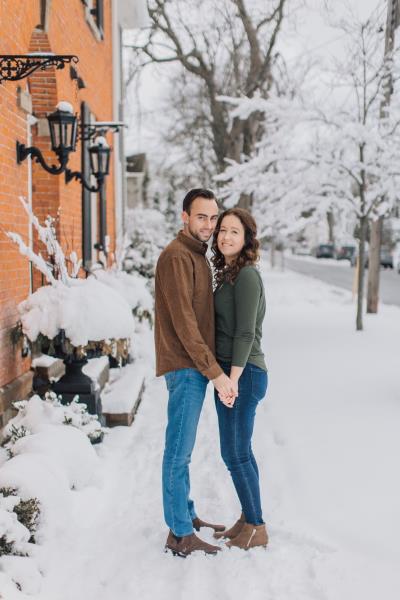 Hi! My name is Adam Werkman, and this is my wonderful fiancée, Coby VanderZwaag.
I grew up in Winnipeg, Manitoba, but my family also spent two years in Coaldale, Alberta, during my high school years before moving back to Winnipeg. I knew I wanted to be a minister from the time I was very little, writing my own sermons (with 3 points!) by the time I was seven. After graduating from Immanuel Christian School, I majored in Classics at the University of Manitoba.
I have enjoyed my four years of study at CRTS and being part of the community here in Hamilton. I have been incredibly blessed by the people God has put on my path and the experiences I was able to have during my time here. I had the opportunity to do an internship with Rev. Tyler Vandergaag in Taber, Alberta, and an internship with Rev. Gerrit Bruintjes in Richmond Hill, Ontario. Most recently, I was able to spend two very hot weeks in Lokichogio, Kenya, teaching alongside Rev. Jan DeGelder at a Bible school run by Middle East Reformed Fellowship. I am also thankful for the congregations who welcomed me into their midst on many Sundays for pulpit supply and for the hospitality and friendship that was extended.
During my time at CRTS, I met Coby and, the Lord willing, we will be married on August 26th! Besides planning a wedding, I will be spending my summer doing an internship at Grace Canadian Reformed Church in Brampton. After that, I will be spending the next year at Wycliffe College at the University of Toronto, studying towards a Master of Theology degree.
I am looking forward to continuing in the study of God's Word and to being able to serve as a minister in the future, the Lord willing.