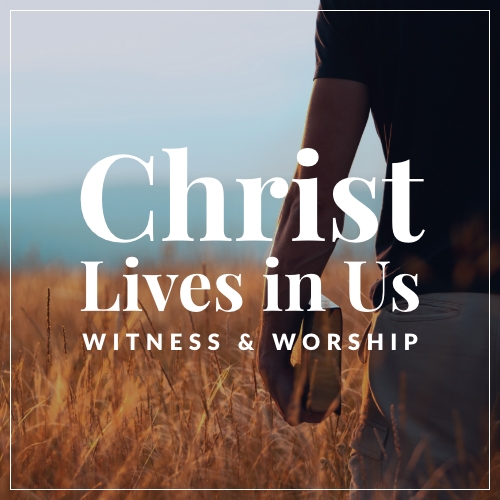 Introducing Faustin Emadjeu
Greetings to all, I am Faustin Emadjeu, and this is my wife, Magdalena. I have lived in many places over the years. I was born in Cameroon, where I spent the first ten years of my life. Afterwards, I went to the Ivory Coast, where I lived with my parents until the end of high school. From there, I moved to Bangalore, India, to study for a triple-major Bachelor of Science in Biotechnology, Biochemistry, and Genetics.
After my B.Sc. I pursued a Master of Science at the University of Bremen in Germany. I met my beloved wife, Magdalena, in a Bible study group there. A few months after we got married, we moved to Canada so that I could study at the Canadian Reformed Theological Seminary. We reached Canada in 2018, and after I completed the biblical language requirements, I started seminary education in September 2019.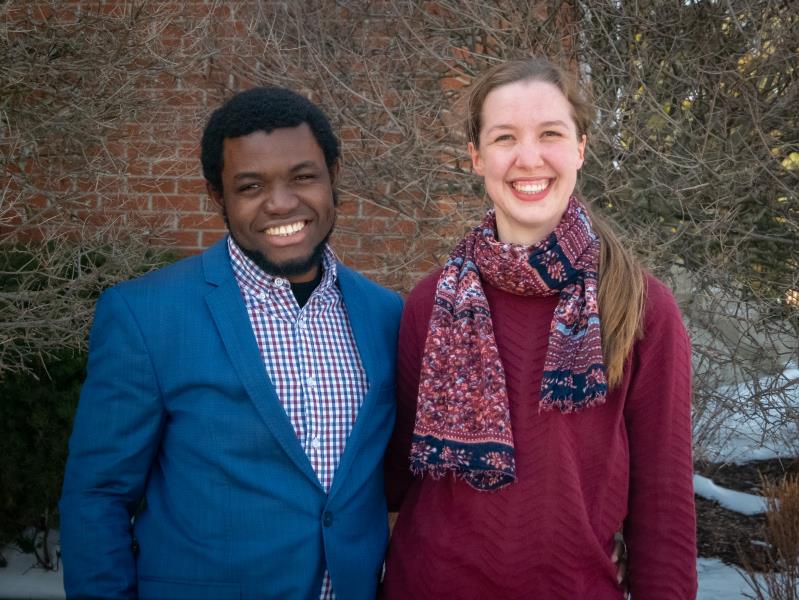 In school I had a natural predisposition towards mathematics and sciences. During the summer holidays, I would either work for my father or start my own businesses and share the income with my household. I thought I had a clear idea for my life: I wanted to obtain a Ph.D. in science and work for a while to accumulate capital. With the capital, I would have progressively invested in becoming an agri-businessman, preserving and distributing agricultural products in my home country.
But the Lord had other plans. Once in Germany, I became sick with a skin condition, cholinergic urticaria, for about two and a half years. In time, the LORD granted me to use my Biochemistry knowledge to manage my condition; thanks to the Lord, I have been well since. During the time of my sickness, my desire to study Scripture increased. From childhood, I had the habit, despite my great ignorance, of turning to the Lord in times of difficulty. However, in Germany, I increasingly realized far beyond what I had experienced before how tremendously comforting Scripture can be in life's difficulties. During that time, the LORD increased my diligence in Bible reading and study. The LORD, in his abundant mercy, opened my eyes to the Reformed doctrines of salvation through Bible reading. I started embracing doctrines such as election, predestination, and total depravity. I was progressively becoming Reformed without realizing it! In some conversations, I was labelled a 'Calvinist.' However, I did not know what that meant! As I searched the internet, I discovered "Particular Baptists," also known as "Reformed" Baptists like McArthur, John Piper, and Martyn Llyod Jones. Later I discovered Ligonier and R.C. Sproul.
In time, the LORD granted me to use my knowledge of biochemistry to suppress the pain brought on by my sickness. After my recovery, I had an overwhelming sense that God had allowed me to be so sick and financially stricken because he was reorienting my life. Simultaneously, I became increasingly disillusioned with the corruption at the university and in the science research labs. Meanwhile, I was married to Magdalena. After much prayer and deliberation and with much encouragement from others, we decided to move to Canada so that I could pursue studies at the CRTS.
Looking back, we are deeply grateful that God gave us the courage to move to Hamilton. I do not stop being amazed at how God has led us here and inclined my wife's heart to make her willing to leave her homeland to accompany me. By God's grace, these have been very fruitful years. We learnt far more than we expected. We did not know it is one thing to be a "Reformed" Baptist and another to be truly Reformed. Until then, we didn't know a community where the Gospel is applied so thoroughly and consistently to all of life.
Our years at the seminary have been years of learning and growth. The LORD, in His compassion, made my learning increasingly enjoyable. There is still much to learn, and we are thankful for the community of learners around us. The internships during the seminary break allowed us to get to know other CanRC congregations. My first internship was with Pastor Gerrit Bruintjes of the Bethel congregation in Toronto. The following summer, I completed my mission internship with Pastor Paulin Bedard in St. George, Quebec. (By the way, French is my first language.) Pastor Ken Wieske of St. Albert in Alberta mentored me for my preaching internship. We are very thankful for these congregations who received us with great kindness and to the men from whom I could learn so much. I am especially grateful to Pastor Ken, who was a great encouragement while I was still learning the biblical languages and later during my preaching internship.
Now that my seminary training is ending, I realize more acutely that there is still so much to learn! Reflecting on my Seminary years, I am filled with profound gratitude for the professors who instructed us.
I hope to present myself to classis by God's grace this spring to become eligible for a call. We are looking forward to what the Lord has prepared for us. He has led us faithfully thus far and is worthy of all our trust. To God be the glory.