Displaying all results for topic 'Church Government'
2 Result(s)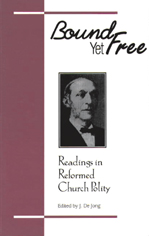 Wednesday, May 6, 2015
The aim of this book is to set forth the Scriptural principles of Reformed church polity. The articles will assist churches grappling with the issues of independence and hierarchical government to implement patterns of church government that model Biblical teaching.
Editor: J. De Jong. Publisher: Premier Publishing, 1995. ISBN 088756061X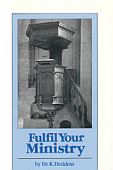 Wednesday, May 6, 2015
A series of twenty-two articles for ministers of the Word and for all who have to fulfil their service before God. The diverse selection of topics covered include: the responsibilities of parents, Reformed liturgy, preaching, mission, and church government.
Author: K. Deddens. Publisher: Premier Publishing, 1990. ISBN 0887560482